Back with Part Two of great books to build emotional intelligence! Here's Part One.
I LOVE reading these kinds of stories during a vocabulary focus month and tying talking about feelings to my literacy message! The more words kids know, not only the more words can they read… the more words they also have to better express themselves and communicate!
Did I miss a great book from 2018? Have you tried one of these titles yet? Was it a smashing success or a flop? Please share!
⭐️= favorite
👎= nope
---
⭐️Allie All Along by Sarah Lynne Reul
When Allie's crayon breaks and causes a big meltdown, her big brother helps her calm down. Love the everyday diversity and the vocabulary – furious, fuming, ferocious!
The Color Monster by Anna Llenas
Another book comparing feelings to colors. When Color Monster wakes up a confused mix of emotions, a young girl helps him sort out his feelings.
⭐️Mad, Mad Bear! by Kimberly Gee
Have you ever had a day where everything goes wrong? When Bear has to leave his favorite stick outside, he reaches the end of his rope and gets mad… very, very MAD! Great toddler storytime title!
I Need a Hug by Aaron Blabey
No one wants to cuddle with this cute little porcupine. I wonder why? When all the animals come rushing back, porcupine thinks they've reconsidered their objections… but no, they're running away from an even scarier prospect- a kiss with a snake! Can these two lonely creatures find solace with each other? Love the rhyming, repetition and humor!
⭐️Penguinaut! by Marcie Colleen
Orville is a small penguin with big dreams. Love the themes of problem-solving and persistence! This is such a good all-around picture book that I had a hard time figuring out where to put it. It's funny, the problem-solving angle ties into math, it's got a great message about resilience and growth mindset. Plus it's a great storytime read-aloud!
⭐️This Zoo is Not For You by Ross Collins
Speaking of the zoo, it's Interview Day! When Platypus comes with an envelope in hand, Tiger ushers him through. But Panda isn't impressed, and neither are the other animals. After a grueling interview process involving poo, Platypus leaves the zoo (and an envelope) behind without a word. The animals soon realize they were mistaken on more than one thing. A funny rhyming picture book about kindness, belonging and forgiveness. And poo.
May I Come In? by Marsha Diane Arnold
Another book (one of many this year) about making room in your heart and your home. When the thunder comes rolling, Raccoon gets going! Desperate not to spend a rainy night alone, he seeks shelter with all his forest friends. But no one has room for this frightened raccoon… until he spies a bright light and finds welcome at Bunny's crowded, joyous burrow. I think this would work well in a preschool storytime.
⭐️Love, Z by Jessie Sima
A young robot sets off to discover the meaning of love. After traveling the world and asking everyone from bakers to birds, Z discovers that love has been nearby all along. Absolutely adorable. Can't wait to add this into my hugs & kisses storytime mix!
Now this song is stuck in my head: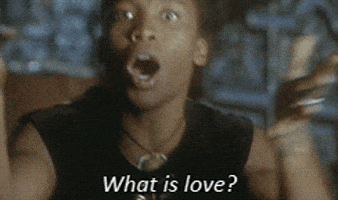 I'm in Charge! by Jeanne Willis
Talk about being too big for your britches! This sassy little rhino has been a romping stomping menace since the day he was born. What will it take for him to get a more accurate perspective?
⭐️Want to Play Trucks? by Ann Stott
Jack likes to play with trucks, Alex likes to play with dolls. Can the two find a happy compromise? I just love the everyday diversity and whole side story with the moms in the background!
Trevor by Jim Averbeck
Trevor tries to make friends with a fellow yellow creature, but the lemon outside his window isn't much of a talker. Sweet story of an unlikely friendship. Love the vocabulary in this one!
⭐️Don't Touch My Hair! by Sharee Miller
I am so here for all the books this year about consent! Learning to share and be kind is important, but so is setting boundaries. Aria travels the world looking for a safe place from grabbing hands. After being poked by everyone from mermaids to aliens, she speaks out. What an important message delivered in some serious style.
Even Superheroes Make Mistakes by Shelly Becker
What does a superhero do when he makes a mistake? Does she call it quits and rip off her cape? Of course not! Not my favorite – the rhyme scheme feels really forced, but kids are definitely less discriminating about superhero books than I am.
⭐️Oopsie-Do! by Tim Kubart
Here is a much better book of resilience! This lyrical tale follows a little girl who doesn't let anything get in the way of her good day at school. Slips, spills, and falls can't take this kiddo down! Love the everyday diversity of the characters and catchy repetition. Great choice for storytime!
⭐️Lena's Shoes Are Nervous by Keith Calebrese
It's the first day of kindergarten and ALMOST all of Lena is excited… except for her shoes! Will Lena and her dad find a way to get ready for school from head to toes? The bright and playful illustrations (and Lena's relationship with her dad) really make this book for me. I also love the safe space that dad creates for Lena to explore and work through her feelings.
⭐️Mae's First Day of School by Kate Berube
Today is Mae's first day of school, but she's not going! And neither is Rosie… or their teacher, Ms. Pearl. School is too scary! What if the kids don't like you? What if no one will play with you? What if you miss your family? What if you make a mistake? Luckily, school is a place for trying and learning new things, making new friends, and facing fears together! I LOVE how this book explores how teachers and grown-ups can feel nervous, too.