I'm tired.
I'm tired of talking about universal design to make accessibility sound more appealing to ableds (because apparently just being beneficial to the disability community isn't a good enough reason for libraries to be interested). I'm tired of fighting for my vote to count and arguing about the legitimacy of accessible elections. I'm tired of worrying about my future right to affordable healthcare because I'm human, and to be human is to have preexisting conditions. I'm tired of seeing my community put at even more risk of catching COVID by the selfish actions of others who refuse to wear masks or limit their gatherings. I'm tired of feeling like an afterthought at best and easily disposable (perhaps even preferably disposable) at worst. I'm tired of being reminded, every day, that most people don't give a damn about people with disabilities.
And I'm tired of encountering these reminders within my profession.
One such recent reminder came from a September ALSC Blog Post about Online Storytimes: An Interview about Technology and Connecting. Tina Bartholoma (from the ALSC Children and Technology Committee) interviewed Susan Spicer and Tami Austin (of the Early Learning Team at Salt Lake County Library) about some super fun interactive virtual yoga storytimes they've been offering.
There's A LOT to unpack in the brief Q&A subsection about accessibility:
But first I'd like to define some key terms:
Definitions
accessibility: Accessible design is a design process in which the needs of people with disabilities are specifically considered. Accessibility sometimes refers to the characteristic that products, services, and facilities can be independently used by people with a variety of disabilities (University of Washington). Accessibility is frequently mentioned in conjunction with universal design, a broader concept which considers how to make a product or environment as usable as possible by all people.
Americans with Disabilities Act (ADA): Not mentioned in the article but of great importance to public libraries. Although the Americans with Disabilities Act (ADA) did not specifically address equal opportunity in regards to the internet when it was passed in 1990, several court cases since than have interpreted the ADA to mean that video and web accessibility is a right. Libraries are required to provide equitable access and services for individuals with disabilities under either Title II (Government Programs and Services) or Title III (Public Accommodations) of the ADA. If libraries receive any federal funding, Section 504 of the Rehabilitation Act of 1973 also applies. School libraries have additional legal responsibilities.
disability: The CDC defines disability as "any condition of the body or mind (impairment) that makes it more difficult for the person with the condition to do certain activities (activity limitation) and interact with the world around them (participation restrictions)." Disabilities may be legally acknowledged or otherwise, temporary or permanent, constant or episodic, apparent or not readily apparent. Also according to the CDC, 1 in 4 adults and 1 in 6 children in the United States experiences disability. In other words, THERE IS NO LIBRARY STAFF AND NO COMMUNITY AND NO STORYTIME AUDIENCE WITHOUT DISABILITIES. We are always in the room. By the way, please note that impairment is not a preferred term in the disability community.
HIPAA (misspelled as HIPPA in the article): The Health Insurance Portability and Accountability Act. The HIPAA Privacy Rule establishes national standards to protect individuals' medical records and other personal health information and applies to health plans, health care clearinghouses, and those health care providers that conduct certain health care transactions electronically.
Automatic Subtitles (Are Not Actually Accessible)
The interviewer asks "Susan, what accessibility options have come across your table as you've been doing this?" First Susan brings up automatic Facebook subtitles. Susan says:
With everything on Facebook, people have the option to use subtitles. They're not great, but people can turn them on and we know that people are doing that because they've reached out and said, "thank you, thank you so much, this is awesome, we really appreciate it, we use subtitles."
I just want to be clear that automatic captions/subtitles do not meet user needs or web accessibility requirements. On average, 1 in every 3 words from automatically generated captions will be incorrect. Automatic captions can hurt more than they help, causing confusion, misunderstanding and possibly insult.
High quality captions are another story! High quality captions improve everyone's virtual experience and make content more accessible to viewers who are D/deaf or Hard of Hearing.
Accessibility is Awesome
Susan then starts talking about how much great feedback they've heard from some families with disabilities (despite not intentionally planning programs with this community in mind). Susan says:
We have heard from folks who have kids with disabilities, that maybe couldn't attend a traditional program. This program works really well for them. We don't ask, "what is your disability," we just don't. But there are a couple of folks who have reached out and shared [that] their child has some increased risk that makes coming to storytime really difficult for their little ones. I have had a mom who shared that her child is experiencing, he's somewhere on the spectrum, that this works really well for him."
So the cool thing about virtual programs, particularly if they are available for families to access on demand, is that our libraries have never so accessible to people for whom the physical distance/environment is ALWAYS a barrier! This may include patrons with disabilities who are extremely sensitive to sensory input like noise and light. Or this may include families sharing a car, particularly if your library is not located near public transportation. Or this may include working families who can't attend storytime during business hours.
Accessibility benefits everyone! Now imagine how much MORE everyone would benefit if this accessibility was intentional instead of accidental.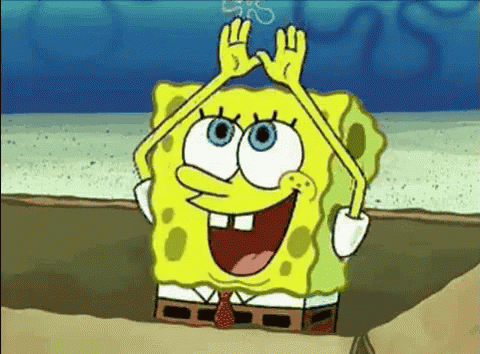 Wait, What?
Then the conversation takes a strange turn. Susan starts thinking that maybe they SHOULD ask families if they have a disability on feedback surveys, but gets worried about violating HIPAA:
I just listen to what they share and thank them for coming. But, that would be a really great survey question to ask–in a way that we wouldn't violate any kind of HIPPA laws. I'm almost wondering if we could ask, does your child experience any challenges, but that would be–I just can't find the right wording, so all I have is anecdotal evidence."
Umm…
*stares in disability*
The thing is… Libraries can meet access needs without asking patrons to disclose their disabilities. People with disabilities are under no obligation to announce themselves or make their disability known. No one has to call two weeks ahead of time for a ramp so they can access our buildings. Why are we treating our online spaces any differently?
The interviewer suggested asking families to share their frustrations. "Maybe you could use the word frustration, "Is there anything your child finds frustrating about storytime."
If I might suggest, a more positive way to get information about making your program more accessible (for all families) would be to ask, "How can we improve this experience for your child and family?" Maybe we have working families who would like live programs outside of regular business hours. Maybe families would appreciate content geared towards specific age ranges. We'll never know if we don't ask!
Susan replied:
Yeah, I would totally like that. But the feedback is 99.99% positive, not a lot of detail, just, "we love what you're doing."
Meaning… what, exactly? The feedback is 99.99% positive, so we don't need to think about accessibility? 😕
---
I left a very gentle comment on the blog post encouraging readers to explore the ALSC Virtual Storytime Services Guide for more accurate/helpful information and resources about accessibility:
I posted my comment on Thursday night, October 15th. When I looked at the post the next morning, my comment was gone. The other comment I left on the ALSC Blog on the 15th was still standing… so why was my comment about accessibility removed? Did I set off a spam alert by leaving two comments in such a short amount of time? I don't know. I tweeted ALSC and my comment quickly reappeared.
Here is a screenshot of my original comment on the blog post:
My comment reads:
What a fantastic sounding program!

I appreciate the question about accessibility, but I'm a little confused confused by the answer: "We have heard from folks who have kids with disabilities, that maybe couldn't attend a traditional program. This program works really well for them. We don't ask, 'what is your disability,' we just don't… that would be a really great survey question to ask–in a way that we wouldn't violate any kind of HIPPA laws. I'm almost wondering if we could ask, does your child experience any challenges, but that would be–I just can't find the right wording."

I'm really not sure how the answer went from Facebook subtitles to thinking about ways to ask families if they have a disability on a survey. If the library is interested in making their program more accessible for all families, a more positive question might be "How can we make this experience better for your child and family?"

I encourage everyone to explore the Serving Diverse Children and Families subsection within the ALSC Virtual Storytime Services Guide: http://www.ala.org/alsc/virtual-storytime-services-resource-guide. There is A LOT of helpful information about storytime presentation and technology considerations when serving children and families with disabilities!
---
It's a little hurtful that this Guide wasn't even MENTIONED in this original conversation. So many ALSC members (including myself and members of the Children & Technology Committee!) put so much of themselves into this project and did so much of this work already. Accessibility in virtual storytime and programs isn't a mystery… or it shouldn't be.
I've been listening and learning from my fellow spoonies about the importance of investing energy wisely. Lately I've been doing some serious thinking. I question how much I put into a profession and professional organizations that seem, by and large, hell bent on preserving the status quo and remaining "neutral" in the face of social injustice. I know there is no place without ableism/racism/sexism/other systems of oppression… but I'm really questioning the amount of extra work and headspace I give to a field that frequently causes such casual harm and hurt.*
What does this mean? Don't worry, I still plan on staying in library land (I think)! I like getting to go to the bathroom whenever I want too much to ever go back to being a teacher. 🤣 Right now it means being more thoughtful and intentional about the spaces/people I engage with and seeking out more affirming communities, like #CripLib. Taking Bryce's Disability Community in the Library class from UW-Madison this summer was also very healing and fueling.
In the future? I don't know. All I know is I'm tired.
Happy International Day of Persons with Disabilities.
---
*Despite what it probably sounds like, this really isn't a subtext directed at any particular library or library organization – just a comment on library land as a whole. I've enjoyed engaging more deeply with ALSC this year than ever before and overall have had many more positive interactions than negative ones! Little things in lots of different spaces just add up.