We've all been there, right?! This is how I picture you reacting: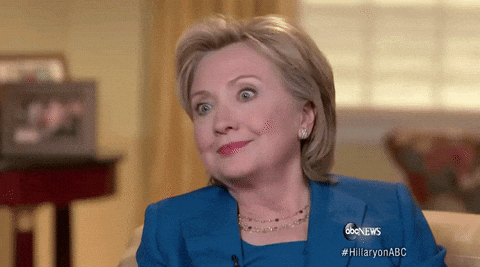 But in this case the tagline does not refer to my actual 30th – I'm talking about our recent storytime! 🙂 I took a weekend off for my birthday and came back to storytime with some cake and candles in tow. Here we go!
---
Welcome & Set Expectations
*Sing: Clap Everybody and Say Hello
Switched to this new opening song recently and it's a big hit! I love inviting my families to share their home languages. For the last line, we sing "How are you this morning?" instead of "No matter what the weather." Sometimes we change actions depending on what the kids volunteer. If they're feeling sleepy, we stretch and say hello next. If they're feeling excited, we jump and say hello! And so on.
Read: Little White Fish Has a Party by Guido Van Genechten
I am SO HAPPY these are back in print! Little White Fish is quite possibly my favorite baby/toddler storytime set. AND Little White Fish has some brand new adventures with Daddy and in the Beautiful Sea that I can't wait to check out, too.
Flannel: Feelings Photos
Everyone is happy for Little White Fish, except for the Dolphin… who wishes he was having a birthday, too! We looked at different faces and tried to guess which kiddo maybe had a birthday, and which kiddo was feeling a little jealous like Dolphin. We decided the second kiddo might have eaten some bad birthday cake! Then we sang…
Sing: If You're Happy and You Know It… (with additional verses)
If you're disgusted and you know it, scrunch your face!

If you're disgusted and you know it, scrunch your face!

If you're disgusted and you know it, and you really want to show it,

If you're disgusted and you know it, scrunch your face!

(repeat with other feelings – e.g. sad/cry boo-hoo, scared/hide your face, surprised/give a gasp, sleepy/stretch and yawn)

_____

Credit: adapted from King County Library System
*Sing: If You're Ready for a Story…
Read: Little Gorilla by Ruth Bornstein
Sweet and gentle stories aren't usually up my alley, but this went over really well! They seemed to find this really comforting. It was cute to watch the caregivers and kiddos cuddle.
*Rhyme: This is Big, Big, Big (x2)
Prop Talk: Real vs. Silly Cake Ingredient Sort
"How did Little Gorilla celebrate his birthday? With a cake! Can you help me bake a cake? What should I put in it?"
I brought in a variety of real and silly props. First, we voted and decided to bake a chocolate cake. Then I showed them the back of the box and read the ingredients. I pulled ingredients out of my bag and asked if they were the right ones. The kiddos loved yelling "NO!" when I held up shoes or some other nonsense! They helped me count twenty stirs, then I "poured" the mix into some cake pans and put it in the oven (aka the inside of my flannel board).
Lit Tip/Math Message: Cooking & Print/Number Awareness
Grown-ups, the kitchen is a great place to help your child build math AND reading skills! When you follow a recipe and point out the words, your child learns that print symbols have meaning and that words are all around us. When you point out numbers, like on a measuring cup or in the recipe steps, they learn that numbers have meaning, too. Cooking together is a great chance to help your child get ready for school!
Read: Animal Opposites by Petr Horacek
Whatever will we do while we wait for our cake to bake? Read a book, of course! The kiddos are always captivated by the gorgeous illustrations in this pop-up.
Sing: Do the Monkey by the Wiggles
STILL NOT READY?! Aaaaah all this waiting has me jumping up and down like a monkey!
Flannel: If You Have a Birthday Candle…
At last, my birthday cake was complete! We took it out of the oven (aka from inside the flannel board easel) and decorated it before blowing out the 30 candles. Phew!
Learning Through Play
---
*Please visit this page to learn more about my regular storytime songs and routines.
What do your celebratory storytimes look like? How do you encourage caregivers to build early literacy skills in the kitchen? Would love to learn more below!