Content Warning/Disclosure: This post is a continued exploration of my experiences as a public library professional with chronic illness and disability during a pandemic. This post will primarily explore ableism at work in my past and present; there will also be a reference to suicidal thoughts. I am not a mental health professional and this blog post does not contain any expert or qualified advice; please check with your doctor or therapist before applying any lessons learned from my personal experience.
Are you…
Anxious?
Alone?
Craving connection?
Missing physical contact?
Disconnected from the world?
Exhausted yet still sleepless?
Overwhelmed by formerly simple tasks, like grocery shopping?
Unable to focus?
Feeling unheard?
Worried about the future?
Financially insecure?
Frustrated by your inability to connect with healthcare and essential resources?
Feeling disposable?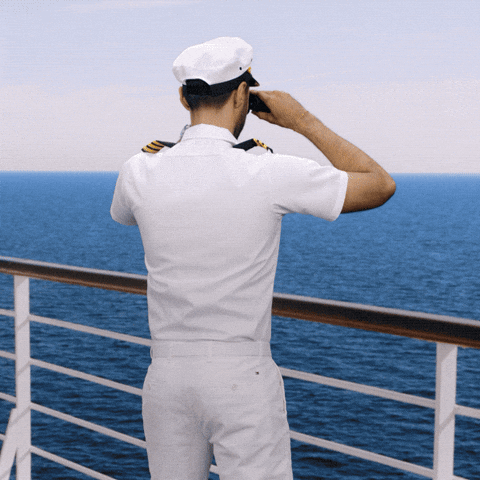 Welcome to the everyday world of the chronically ill and disability community!
As more and more cities and counties and states fall under stay-at-home or shelter-in-place orders, ableds find themselves confronting new feelings and challenges that some of us find all too familiar. By abled, I mean the portion of the population that has no disability (by legal definition or otherwise).
I've alluded here and there to my disability and chronic illness on the blog. I'm still not ready to spill my full Vestibular Story, but today I'm going to share some more "selected readings" and things that helped me through. Maybe you will find something that resonates and works for you, too.
First of all, what is a vestibular disorder? The vestibular system is your body's balance system. This crucial system is responsible for orienting ourselves in space, seeing clearly while moving and adjusting our bodies in response to sensory input. Your vestibular system is the thing that keeps you from falling over when you close your eyes. I can't emphasize how essential this system is to the things I used to do every day without thought, like stepping off a curb without tripping or driving a car without puking. There's a huge range of vestibular disorders, from the more "benign" positional vertigo to autoimmune inner ear disorders. To learn more about the balance system and these disorders, check out VeDA, the Vestibular Disorders Association.
I woke up on a Monday in 2019 and started falling over when I tried to move my body in certain ways – like looking up to take something out of the microwave or bending over to put on shoes. I soon became dizzy and nauseous all the time, regardless of whether I was moving or still. I became a rowboat rocking on a constantly restless sea. Eventually we discovered I had permanently lost all the function from my right balance nerve, and thus began my journey towards finding my new normal.
I spent days, weeks, months last year trapped inside of my head with no relief. I couldn't read books, watch TV or listen to music as a distraction. Even watching people move or hearing them speak was too much sensory input. I couldn't eat, I couldn't sleep, I couldn't figure out what was happening to me, I couldn't be around people without pain, I couldn't bear being hugged or touched, I couldn't stand my present reality or imagine my future. I lived in my own private well of fear and uncertainty and anger. Sometimes I thought I would drown in that well. Sometimes I thought it would be better for everyone if I did drown… better for my spouse who wouldn't have to care for me, better for me because I wouldn't be in pain anymore – and besides, wasn't I worthless now anyways?
This is ableism at work. Ableism places less value on the lives and experiences of the differently abled. It happens on both a systemic and individual level. It can be subtle or overt, subconscious or purposeful. It reinforces a false dichotomy between "normal" and "other." In her webinar "From Access to Advocacy: The Disability Community In The Library," Bryce Kozla (2019) discusses three big lies from the abled narrative:
Disabled people exist as functions of, or tools/props for, abled people and do not have their own stories.
Disabled is the worst possible thing to be.
Disabled people are burdens.
This webinar helped lift me up when I was at my lowest. My internalized ableism told me I was now worthless. It said I had nothing left to contribute, that there was no way I could stay in library land. Bryce said differently and she connected me to a multitude of resources that helped me understand what I was going through, believe in my own value and do better by my new community.
Eventually I found the right help and medical treatment and my body slowly learned to compensate. Now on most days I can pass among you as neurotypical, and on most days I make this choice. Why?
At first I struggled with whether I was "disabled enough" to claim a space in the community, despite having other disabilities. I mostly felt (and still feel) like I have a lot more learning to do and unlearning of my own ableism before applying to become the Vestibular Ambassador I aspire someday to become. I felt ashamed that I didn't really join the fight for accessibility and awareness until I became really personally affected. But the biggest reason I don't often disclose is fear – and this fear grows bigger every day as people frame those who are elderly, chronically ill and disabled as disposable.
Who is doing this? The legislators leaving the disability community out of the stimulus package. The hospitals choosing to prioritize abled lives over disabled ones when it comes to picking who gets a ventilator. The people disobeying social distancing measures from health and safety officials. The person I thought was a friend who called COVID-19 "a natural culling of the flock."
To my abled readers stuck at home, finding a new normal, and confronting feelings of inadequacy and powerlessness:
What you're feeling is natural; everything is changing and you're mourning the life you used to have. Read more about grief and COVID-19 in this Harvard Business Review article.
Everyone may be experiencing grief and stress right now, but not everyone will be able to process and deal with this trauma in a healthy way. Connect with resources on the CDC's Managing Anxiety and Stress page.
Reach out and connect with others; it's also okay to take this time and prune toxic relationships.
Be kind to your body and your brain. They're the only ones you'll ever have. They'll remember the way you talk about them and treat them right now – and they'll remind you in the future.
Be mindful and in the moment if that is a safe strategy for you (it isn't for everyone); I also recommend escaping to other worlds if you can get into a good book or movie or game.
For every catastrophic thought that crosses your mind, challenge yourself to also imagine another outcome – a positive one or at least a less negative one.
Your value is not tied to your productivity; your life is worth more than the capitalism complex.
You have limited energy; invest it wisely.
That means don't check the news or social media first thing in the morning. Let yourself have a cup of tea before you face the day!
Pace yourself for a marathon, not a sprint.

Personally this metaphor reminds me to work towards something every day, accept the bad days with the good, build in rest and recovery time and most importantly – drink water!

Focus on what you can do instead of what you can't control.
Speaking of what you can do, educate yourself and become an ally! Some suggested starting places are listed below. Listen to us now and please don't forget about us when this pandemic is past.
And a note to my fellow spoonies, especially in the library life:
I see you.
I am also angry and afraid.
I also heard coworkers "just joking" about wishing they would get sick and could take a two week vacation.
I also saw how easily and freely accommodations were given once the ableds were at risk… reasonable accommodations we've asked for and routinely been denied.
I'm here for you. I'm just an email or a DM away.
Some Spoonie Voices on Coronavirus:
Alice Wong is a disability activist, media maker, and consultant based in San Francisco. She is the Founder and Director of the Disability Visibility Project, an online community dedicated to creating, sharing and amplifying disability media and culture.
Caroline Reilly: Cover the Coronavirus Without Being an Ableist Asshole
You can also follow Caroline on Twitter @ms_creilly. She writes about gender politics, medical misogyny, sex, reproductive rights and more.
Imani is a a disability representation and inclusion advocate and writes from the perspective of a black woman with Cerebral Palsy. She's amazing, witty and hilarious. She's the genius behind several hashtags such as #AbledsAreWeird. You can also connect with and support her work on Crutches & Spice.
Speaking of hashtags, here's some ones you should follow on Twitter:
Speaking of what we need, you can help advocate for fair and equitable legislation by using this social media toolkit from Disability Demands. It's easy! Tweet any of the 15 demand messages or use the template to craft your own.
Shannon Dingle: The Coronavirus Exposes Society's Casual Ableism
Shannon Dingle is a disabled activist, freelance writer, and sex trafficking survivor and recent widow. You can also follow Shannon on Twitter @ShannonDingle. This whole article is just so well-written and powerful and full of righteous anger. It's probably an uncomfortable read if you're abled. I hope you'll read it anyway.